Our Team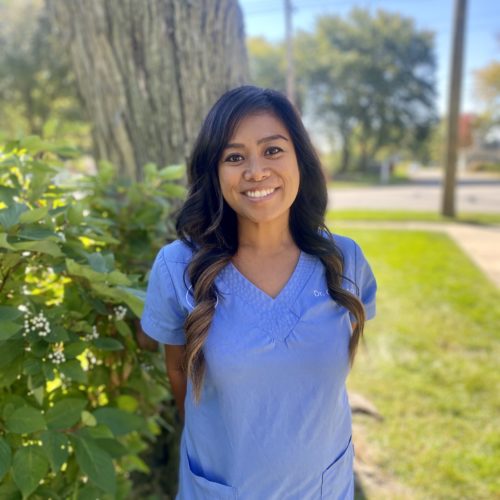 Dr. Geraldine Cretacci
Owner
Growing up with pets most of my life has allowed me experience just how much meaning a furry little creature can bring to someone's life, as well as the rest of their family's. It is this strong impact that our pets have on us and us on them, that has driven me to do what I do. Being a veterinarian and having that privilege to help you make the best diagnostic and therapeutic decisions in caring for your pets is a role that I really enjoy and value. Whether it's helping you welcome a new pet, preventative health care to keep your animal healthy, or assisting an old friend to pass with peace and dignity, my goal is to continue to make a positive difference in that human-animal bond that is very special to each of us in so many different ways.
As the new owner of March Animal Hospital, I am proud to say that we continue to have an exceptionally talented and dedicated team that continues to amaze me everyday. I have found my place and can't think of a better way to spend my life doing what I love, with a team that feels the same way I do about our patients and clients!
I am a Chicago suburbanite that received her bachelor's degree at Loyola University-Chicago and graduated from the University of Illinois School of Veterinary Medicine in 2010. I enjoy the rewards and challenges of veterinary practice and have a special interest in preventative medicine and animal behavior. In my free time, I love to pack in as many activities as possible with my husband, Braden and our adorable daughter, Bella. We especially love taking our dogs, Doris and Buehrle, on strolls through the neighborhood as our Chicago weather permits!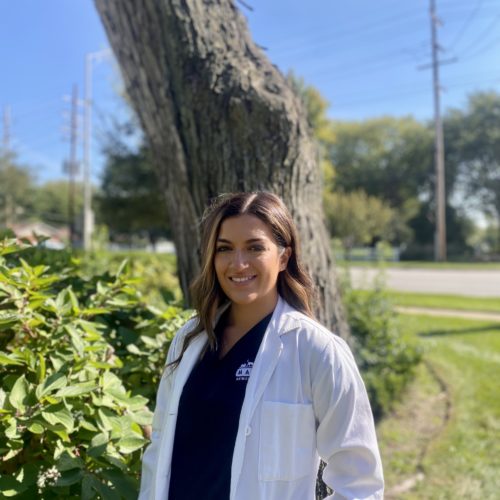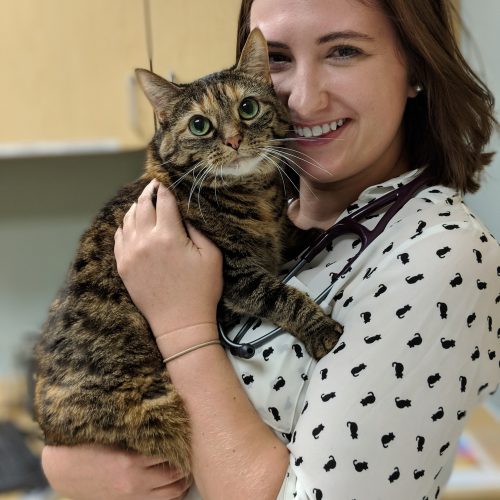 Dr. Singleton
Veterinarian
At 5 years old, most kids bounce around and have dozens of different things they want to be when they grow up. I chose to become a Veterinarian and never changed my mind. As I grew up, my determination to become a vet always resonated with me because there is something so endearing about the bond shared between people and their pets. I stuck close to home and completed my undergraduate studies and vet school at Purdue University. Once I graduated I chose to set out on my own and move near Chicago. My three cats, Finn, Guy, and Ansel and my dog Twinkie made the move with me.
Cats have always held a special place in my heart, so joining the team at March Animal Hospital and becoming the feline advocate for the Feline Friendly program has been a perfect fit for me. In addition I love caring for senior pets and educating clients on animal behavior.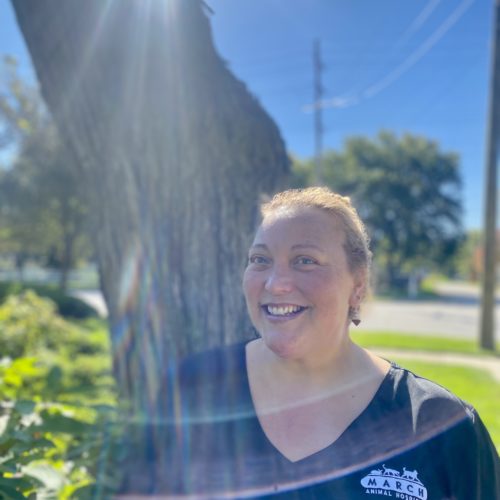 Growing up on a farm in Wisconsin, I always had a love for animals and helping them. Whether it was saving strays or helping our local vet birth our pygmy goats, I was fascinated by working with animals. After attending college out West and spending over a decade in the mountains, I came back to the Midwest and landed at March in 2011. My background in culinary arts and radio broadcasting brings a rather odd set of skills that I hope rounds out my leadership aspect. At home, when I'm not harvesting plants from my garden to make teas and tinctures, I'm wrestling around with my two dogs, Arlo and Olive. For those of you I don't already know, I hope I get the chance to help you or your furry friends!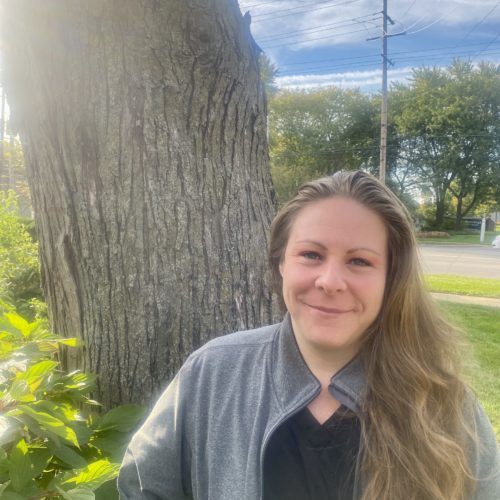 Rachael, C.V.T
Nurse Manager
I love to work with geriatric patients, behavior challenged patients, and feisty cats! (Which are all cats, really). I grew up in Chicago. Graduated from UIUC in 2003 ditched med school and dived right into vet medicine instead. I sat for my boards (was grandfathered in) in 2009 and have continued my journey since. I have 2 dogs a chow, golden mutt mix and a chihuahua and a lovey 16 yr old orange domestic short hair, a 6 yr old boy and a hubby. I love exotic patients as well! It was my dream to be something in the vet world ever since I was little, I then thought I was interested in human medicine but I found my life gravitating toward our furry family members. I love this journey it has taken me I can't see myself doing anything else. 🙂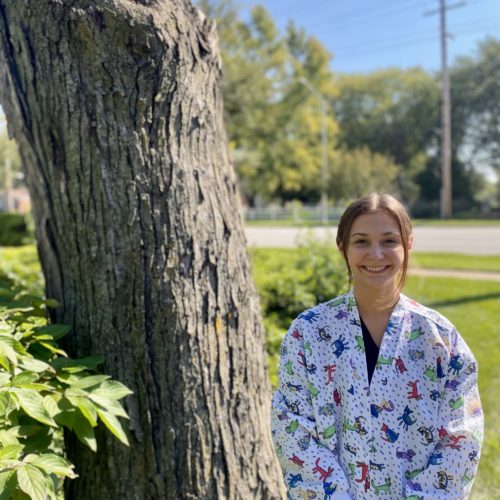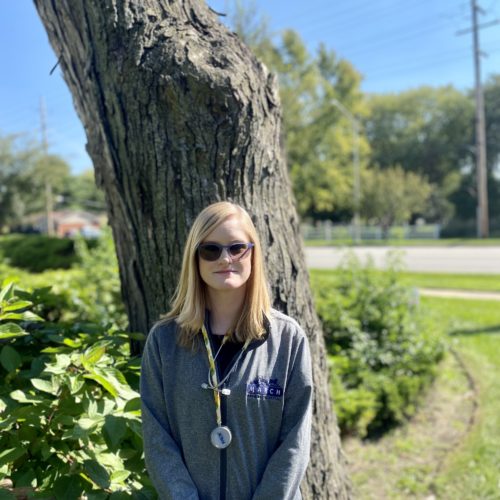 I grew up with several passions including animals, music, and reading. After studying at the Vet Tech Institute at Fox College, I came to March Animal Hospital to start my career as a Certified Veterinary Technician. This field has taught me so much, and I love that I can continue to learn. I especially love assisting with surgical procedures. When I'm not at work, I enjoy relaxing at home, going to concerts, and caring for my guinea pigs and dog Roxy.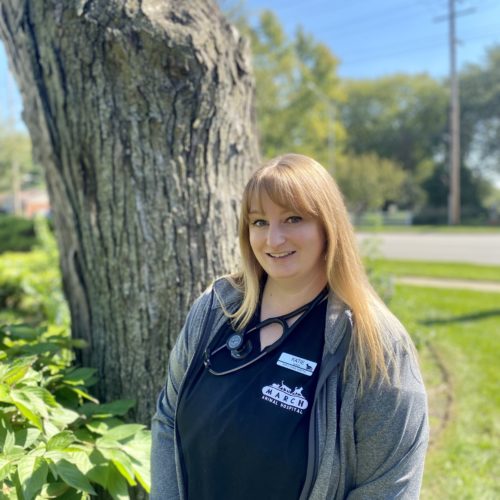 Do you remember that kid that was always helping or finding lost and injured animals? That was me. I grew up doing everything I possibly could to take care of or rescue animals. I am fortunate enough to still be doing this. I began working at March over 14 years ago and I returned after graduating from Carroll University with a degree in Biology and Animal Behavior.
When I'm not busy caring for your pets, my own fur babies keep me very busy. Goose, a German Short Hair Pointer, and my horse Ella keep me on my toes. I also enjoy doing various outdoor activities, going out with friends, and watching movies.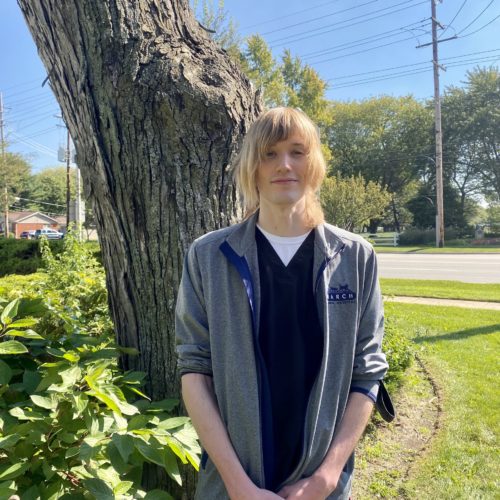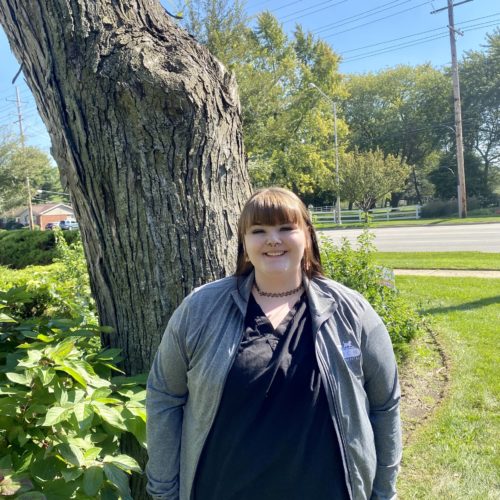 Katherine
Client Service Representative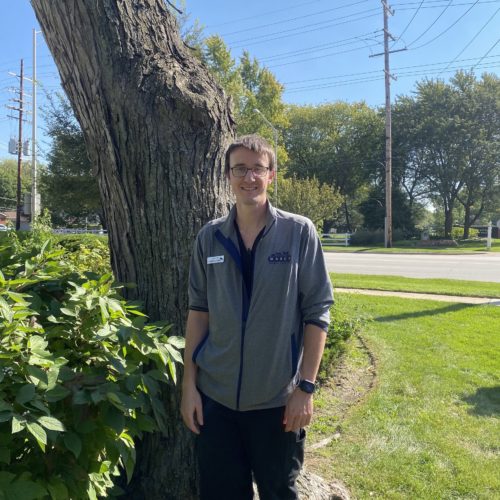 Justin
Lead Client Service Representative
After working in our kennel throughout college, Justin is now one of our full time customer service representatives. He graduated college from Loyola University where he studied Criminal Justice. In his spare time, Justin enjoys spending time with his dog Ace, camping, hiking, and volunteering with the Buddy Foundation. Justin is working on combining his schooling and his love for animals for a career in public service, but in the meantime, he loves being able to help all of our clients!
Name
James
Client Service Representative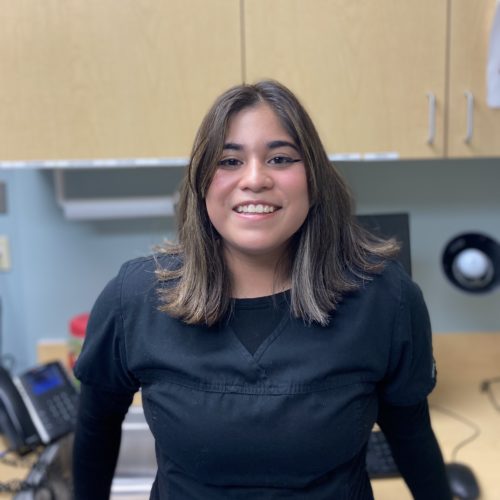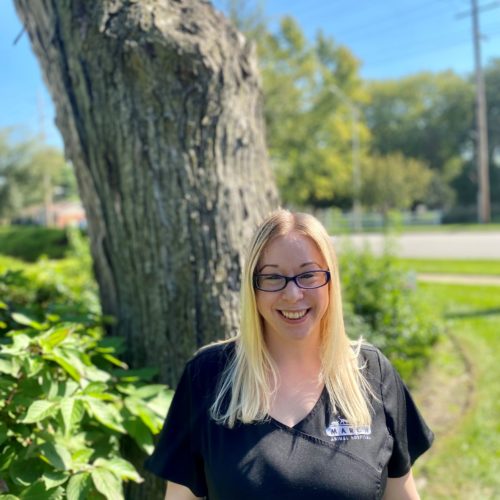 Sarah
Client Service Representative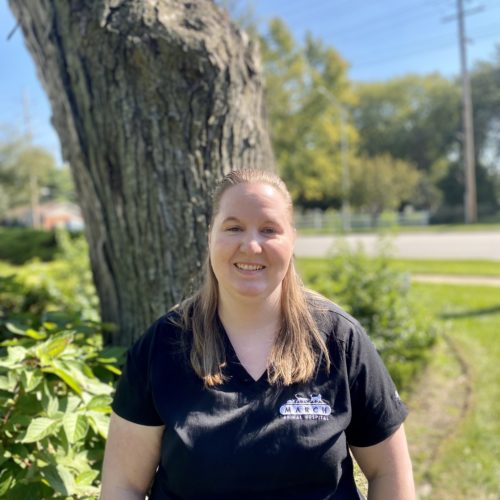 Shana
Client Service Representative
I guess you could say that I can't get enough of helping people because I have always loved working in customer service. When I'm not assisting you at March Animal Hospital, I enjoy spending time with my Shih Tzu poodle mix Oreo. I also enjoy reading, working on puzzles, going out to eat, and I can't say no to a good movie, especially any DC comics.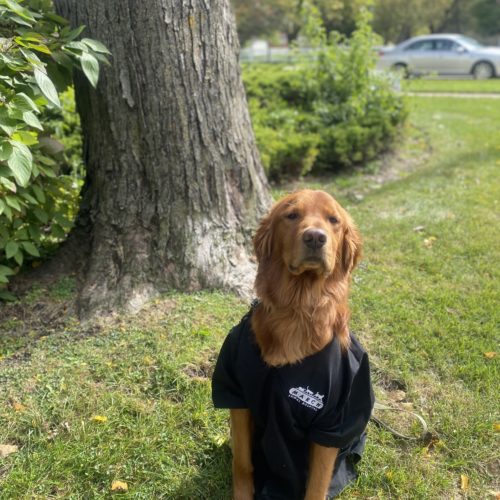 Ned
Client Service Representative